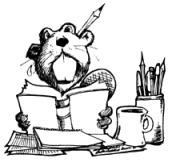 Pond Inspection prior to Land Purchase:
A healthy well maintained lake or pond on a property adds tremendous monetary as well as aesthetic value. Like wise, a poorly maintained water resource detracts from the value and can cost significant sums of money to repair. Just like the house inspection preformed prior to closing on a home purchase, it is crucial to request and have a pond inspection as part of that do diligence. A proper pond inspection can only come from some one who has years of experience in construction, repair, and maintenance of water resources. As a pond builder, we at Catskill Pond have that experience. Contact us Today to schedule your inspection.
Management:
Catskill Pond offers many services for the smallest pond to largest lakes. A detailed listing of services is located with our property services. Most lake associations and private lakes require water analysis on a yearly basis, monitoring of vegetation, safety requirements in beach and swimming areas, dock inspection and repair, as well as fish management, and wildlife control. Spring time inspection of dam and spillways, gate valves, shoreline erosion as well as removal of large trees in water that can cause damage as well as building of carp retention fences are some of the many things that need to be done around your water resources. Prior DEC permits and approval are sometimes needed and at Catskill Pond we will advise the land owner of all necessary permits and approvals as well as assist in the applications.
We are also firm believers of posting and associated signage to inform the public on the use of designated areas and no trespassing.
There are many topics associated with lake management that are confusing but can be easily explained with an on site lake evaluation. We can develop a site plan that will include a detailed wish list and time line of future plans and improvements to your site. With this forward thinking plan developed with the owner, this working blue print becomes the guide to the most cost effective and properly timed enhancements.
Residential swim ponds, fish ponds and farm ponds require the same attention as the bigger lakes. Because these waters have a smaller ecosystem change (good or bad) can happen rapidly. It is therefore important to have yearly evaluations to determine any existing problems and guard against future ones.
Restoring a neglected pond to its original luster is a specialty we enjoy and have years of valuable experience in. Contact us today for answers to simple questions or design of major projects.