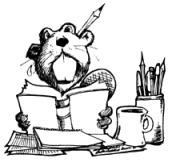 Liming Services: We at Catskill Pond have the experience. We are a full service pond builder. We provide liming service using time proven methods of distributing the lime over the whole water surface as well as over key surrounding water shed source routes. Contact us Today to schedule your water analysis and inspection.
Residential swim ponds, fish ponds and farm ponds require the same attention as the bigger lakes. Because these waters have a smaller ecosystem change (good or bad) can happen rapidly. It is therefore important to have yearly evaluations to determine any existing problems and guard against future ones.

Se our section on water analysis to understand why liming is so important to the health of your pond or lake.
Restoring a neglected pond to its original luster is a specialty we enjoy and have years of valuable experience in. Contact us today for answers to simple questions or design of major projects.
Click the photo below to see a video clip of a pond liming