Customer Testimonials to the Master Pond Builder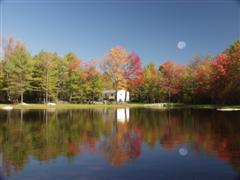 I met Mr. Trava at a neighbor's house where he was working after a
short phone conversation later that week I asked him to fix our leaking pond
but leave the landscape natural. One week later he called said the pond was
fixed and he cleaned out the upper stream. He asked for another day to work
there. I agreed he did not give us an agenda and assured us that we would be
satisfied.
When we drove up to our gate, the driveway from hates was repaired all the
ditches were cleaned and culvert pipes also the gate was raised and
repaired. The grounds around our pavilion where several fallen trees had
been cleaned up and wood stacked. A sitting area with rocks was cleared by
the stream and seeded with a small water fall. There were several rocks
that the mower would hit these were removed and filled.
The outhouse door that fell off 8 years ago was repaired and the house was
reset. The trails that led to the upper portion of the property had all been
cleared for access. The old well casing had come off this was also repaired
and they sanitized the casing.

In closing, I am very satisfied with their knowledge and timely service.

Winswept Hill Woodridge N.Y.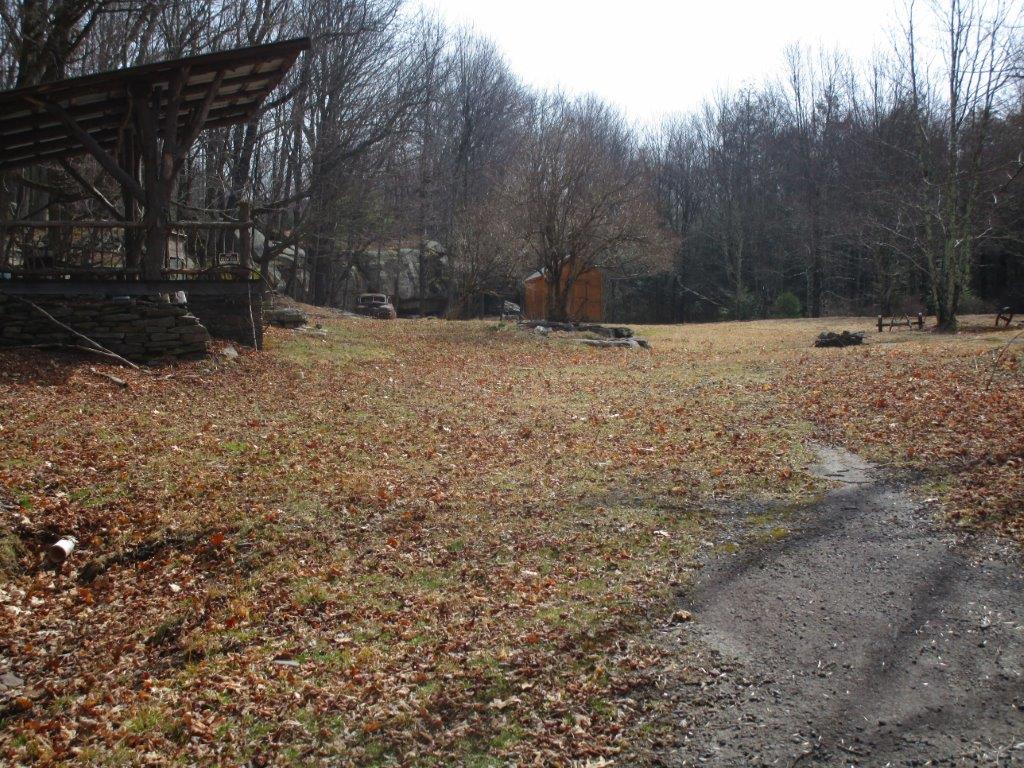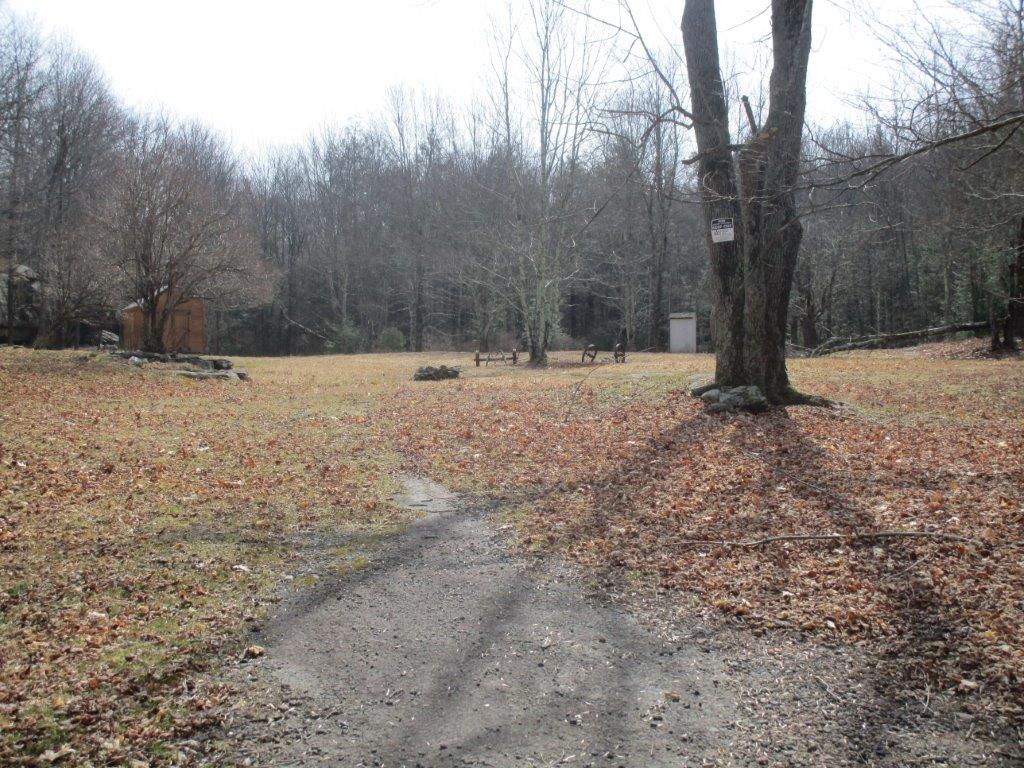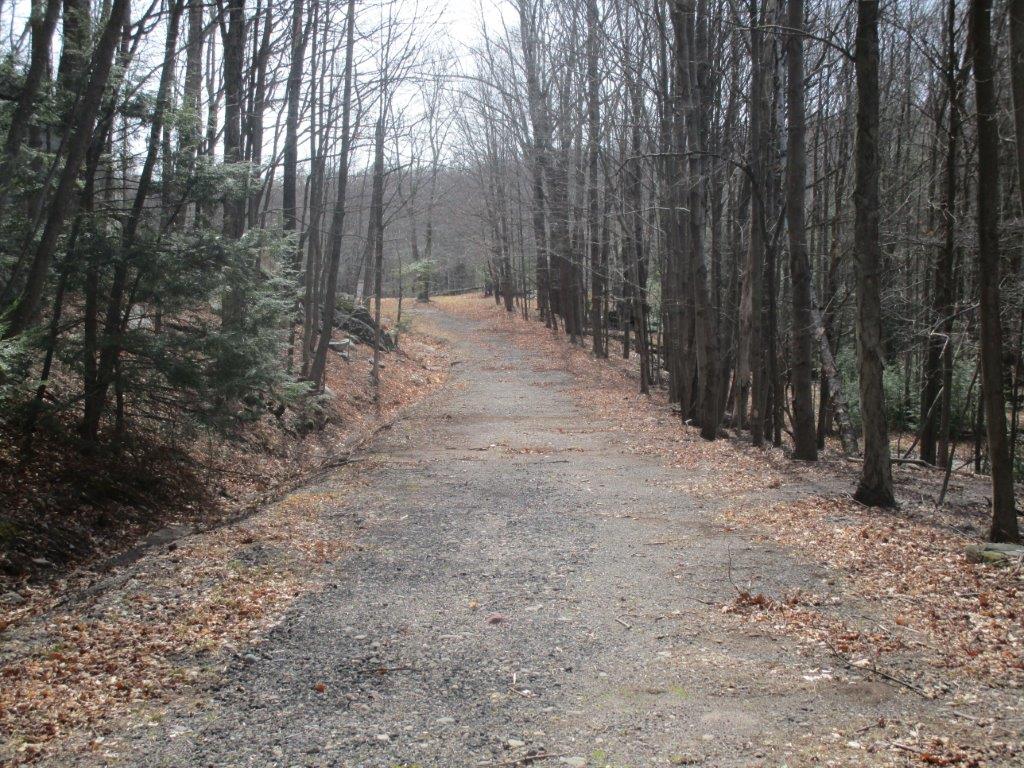 ---
5/29/2015
To Whom It May Concern:
I can't even count the number of contractors I've used in my lifetime. So many, that I've forgotten what it's like to actually hire one. We've never met, but I know you'd be lucky to have Scott Trava work for you. My advice? Use him, and don't look back. He'll be the best decision you've made in a long time.
David E.
Mountain Dale, NY 12763
davellman@gmail.com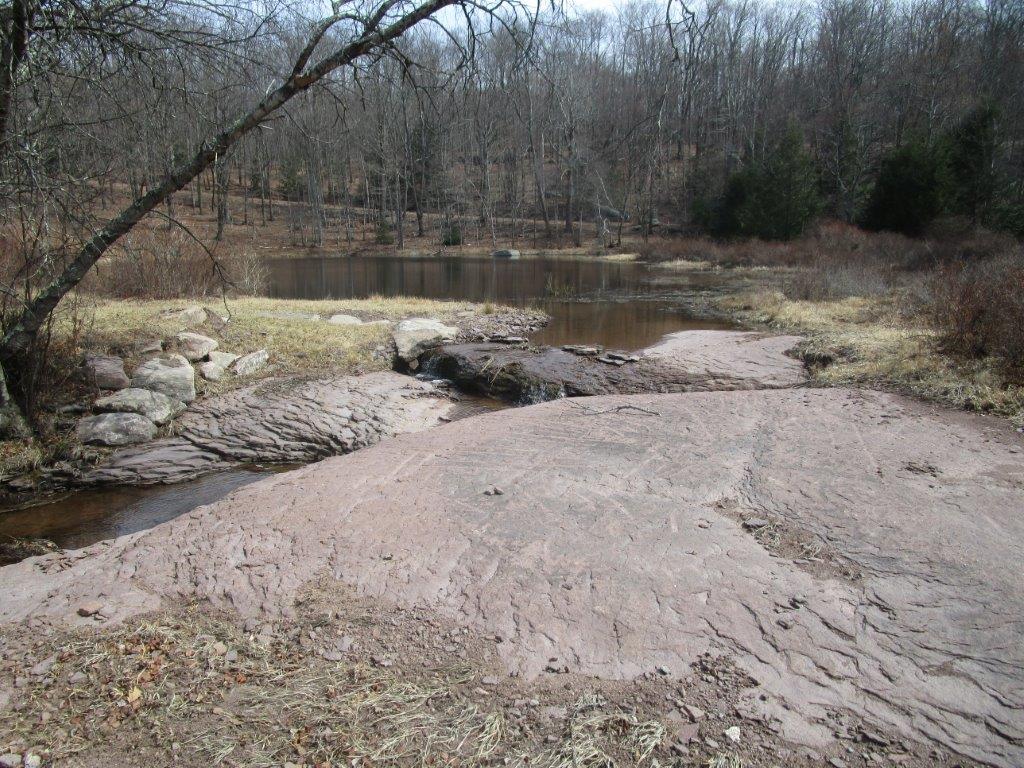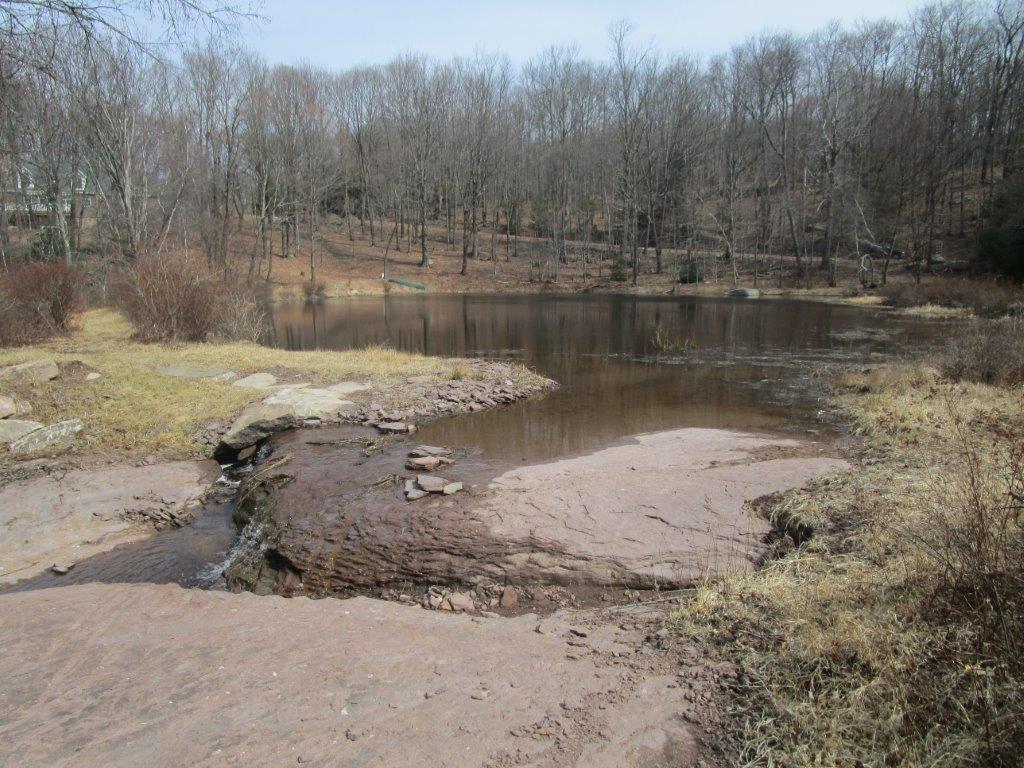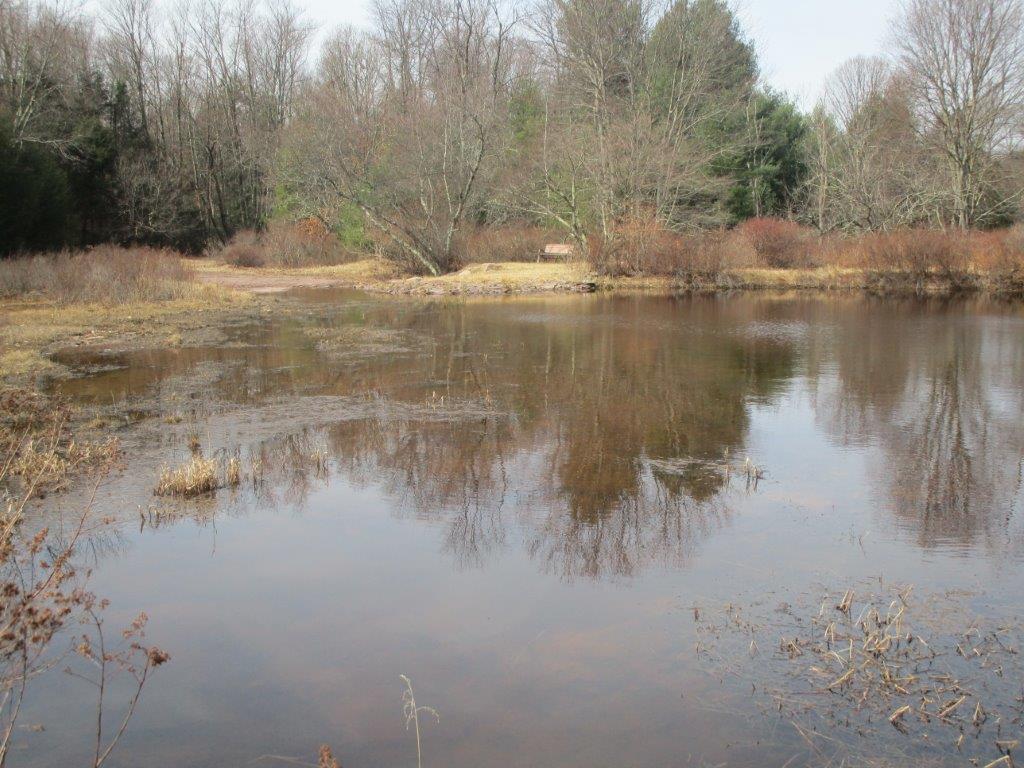 Stephanie is away for the rest of this week. I'm sure she'll respond to the voicemail that you left when she hears it, and make a contribution of her own. By the way, your pond work here is holding up great! I've gotten many admiring comments.

My best personal regards to you and your wife,

Dave
---
This has been my view of Catskill Pond for the last 12 years. Scott has been very informative and on target with the work he has done for our family pond and property.
Gene: Mountaindale N.Y.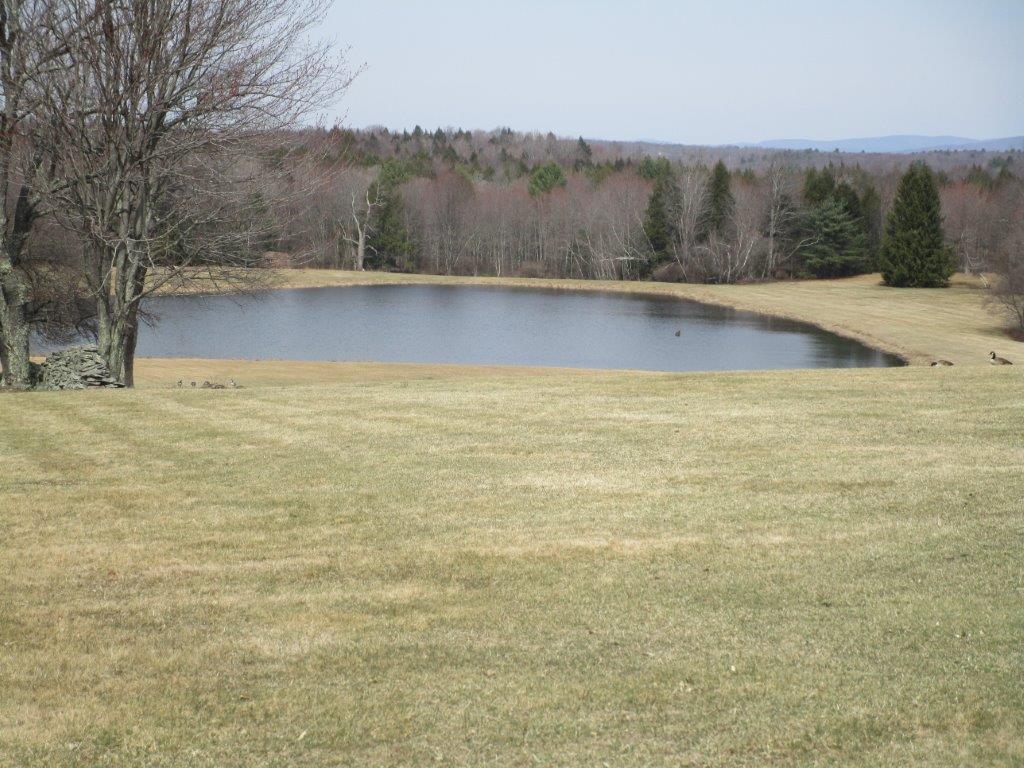 ---
Scott,
Just a shout to you very pleased with your service and love the bubbles as do the fish. Hope all is well. God bless Sarah and Connie Leeds N.Y.
---
Scott, The recent shore and beach renovation that has been completed is
up to my expectations People and pets can now enjoy the lake shore and new
bathing areas without encountering unseen obstacles.
Ivan The Inn At Lake St Joseph Monticello New York
---
Dear Scott,
Enclosed Scott are a few pictures after the dredging of our lake
Fabulous idea to build the rock walls for usable areas. Thanks again!
Wood Lake Village Wood ridge N.Y.
---
Scott, I emailed you pictures of our completed pond. The man who did the
work stated it was "finished" We took the lowest bid. He did have references that we
checked on but seems they were fodder. You came in at a cost of $9600.00 his
price was $4100.00 and we have a huge mess. Would you entertain the idea of
correcting this problem so our kids can enjoy a working pond.
Jamie Stalter Naponach, NY
---
Scott, Please use Wayne and I as a reference you did a beautiful job on the
restoration of our pond.
Ruth Kerhonksen N.Y.
---
Please find in the enclosed E mail pictures of what warms our hearts.
Any one viewing these pictures could not imagine the mess you started with. The
property was riddled with old foundations garbage and swamp. We were told by
others to live with it. You came out for an estimate and stated will put the
pond over there ,get rid of the foundations and garbage. You would also put
in a drainage system to disperse the ground water, install an area for an
outhouse, fire pits, yoga dome, outside bath house and have grass
throughout. The arborist did a fantastic job trimming the 100 year old
pines.

In closing, we are very satisfied and would recommend you fully. You are a
gentleman and knew where everything had to be placed and did the job.
Rest, Relaxation, Rock & Roll
Josh D Woodridge n.y.
---
Dear Scott,
The before and after pictures are my best reference for future clients.
4 months after completion: full grass and not a machine mark to be found. Also, my 3 200 year old willows are healthy. My family thanks you and Jim for an awesome job.
Armin R. Washingtonville N.Y. June 2011
---
Mr. Scott,
We have lived in Sullivan county for 26 years. Our lake front property has been in need of repair for many years. My Dad had spent most of his summers working on the property and poured his heart into all aspects of it. I only spoke on the phone too you twice and had never met you in person. I explained the scope of the work and e-mailed you a picture that was taken in 1987 when my father rebuilt the steps and the beach wall and asked if you could return it to a similar memory that I hold dear to my heart. Your response to me was, 'give me a couple of weeks and I'll take care of it.' I was skeptical as so many contractors in the area make promises and never perform. Our family came up for our annual labor day picnic and were overcome with joy on what you had done. I hold your craftsmanship on a scale with my dad who has passed recently. For sure this has put a smile on his face. My mother who has bathed in the lake since 1945 has now easy access and can enjoy a slice of the past. Please find a check for payment in full and a gift certificate for our store. Also list us as a reference on your site for future clients. Sincerely Carmen & Theodore De Lannueys October 2010
---
Subject: 1st annual pond party at Janet's pond

Hi Scott,

Wanted to let you know that we had our first annual pond party- I couldn't wait to try it out. (It was sort of impromptu, otherwise we would have sent you an invite.)
It was wonderful! Thanks for the great work.

I can see some areas that could use finishing touches. No hurry, I just wanted to mention them to see what you think. One is the pool where the waterfall lets out - it would be great if that could be dug out and some stone put in for a wading/dipping pool. It is a really pretty area, don't you think?
And of course, next year we need to work on the beach area. We had to overcome the muck factor to get in but we did it.
I am also still envisioning where we want to put a dock.

This is all so exciting! Thank you. Know anyone that has a used kayak for sale? Then I would be a real happy camper (or should I say ponder?)

Janet
Thanks Scott for the new aeration system.
You're the best.
Keep in mind to give a proposal for 2 water fountains for next year with enough time for the board to vote on it.
Philip Balsam : Wood Lake Village
---
Dear Mr. Trava,
I am sitting on my deck this morning, enjoying the view of my pond, which you have done so much to improve.
As you know, we just moved to Sullivan County from California, and had no idea how to care for the pond on our property. Spending just a few minutes with you that first day gave me so much information and the confidence to begin actively planning for improvements and enjoying the pond.
You and your crew took only one day to construct the beach which has given us easy access for boating and swimming. What a difference! Our experience with Catskill Pond could not have been more rewarding. I hope you will give our phone number to anyone who is considering your services. I would love to tell them my story.
I am forwarding a picture (if I can figure out this email program). Please consider our pond a place where you are always welcome to enjoy with us.
Sincerely,
Karen Blanchard, M.D.
July 23, 2009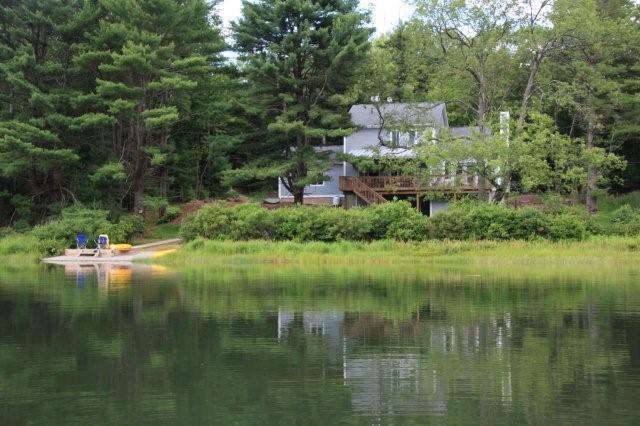 ---

Scott,
You and Jim did a great job. John and I are very happy with the work as was the old guy.
Joe Mc Aller Ulster N.Y.
Scott enclosed please find payment with our great thanks on our pond evaluation and restoration project. Barbra & Jeff Marcus Long Island N.Y.
Just a spring note for you. Our algae problem was cut down by 50% with the aeration system you installed last spring. The pond colorant worked with no chemicals needed. We would still like to add pea gravel this spring for the blue gills. The area we did last summer was a nest haven and a sight for the children who kept a sharp eye on a daily basis for the new fish to arrive. Please contact us to install new beds for this summer. (Note: used

"Green"

Vegetation Control Methods)
Jan &Bob Goodrich Eldred N.Y.
Paul (Scott), Greetings. The pond held water with out dropping. The gypsum treatment worked as promised and we only get a cloud after heavy rain . This should clear up once the turf thickens .. We were not to happy not having a pipe to drain the pond after all these years but the grass spillway has seemed to handle any flow without erosion. We will hold you to your word that if it fails you will reinstall pipe.
Mouji Patel: Lew Beach N.Y.
Letter of apology: I am writing this letter of endorsement for your web site on advice that you gave us on a consultation you charged us for. I hired another contractor who was recommended by home engineer. They did not put in the construction drain as you suggested and hauled 290 trucks of silt from pond and dumped on my hay field. I was shocked to see the piles in the spring and observed they had shrunk by 50% and more. If the pond was left to drain as you said and then remove the dirt it would have added up to a $5800.00 savings. You also advised to not disturb the dirt packed against the inside of the concrete dam. This was also removed by the excavator and now we have leaks migrating under the dam. I am left with what looks like a tank battle took place and have let this gentleman go. Would you kindly contact me at your convenience to make amends and return our family pond to its original luster? I would fully recommend your sound advice to any new customers please list me as a reference.
Peter Burg &Sons Catskill N.Y.
To Scotty, The head wall that controls the water entering the pond did the job and the spillway suffered minimal erosion. Also, bentonite sealed the leaks around the concrete out flow. Ron Grahmsville N.Y.
---

Ulster Heights Lake, Inc.
PO Box 11 Ellenville, NY 12428

Dear Lake Patron,

This letter is written to those who are considering working with Scott Trava of Catskill Pond. If you decide to work with Mr. Trava, you must be prepared for certain things:

You must be prepared to work with a very creative, intuitive guy who happens to be a master of operating heavy machinery and a true "Master Pond Carver (Builder)".

You must be prepared to enjoy and appreciate Scott's general knowledge of working on lakes and ponds that is culled from his years of experience of working on lakes and ponds.

You must be prepared to be relieved when you see the bill, because Scott likes to price his work very fairly.

Scott's work requires an ability to synthesize information and skills to solve problems that resist a linear approach. He's dynamic, holistic, and passionate when it comes to doing his work. When things happen, Scott figures it out.

Finally, I like working with Scott Trava because he makes the difficult and scary stuff seem like fun!


Sincerely,

John Hazard
President, Ulster Heights Lake, Inc.
Ellenville, NY

---
We cursed the rain during the fall and winter of our pond project. We had been having a long drought that year until the heavy equipment started our project. Then the rain just would not stop.
Scott Trava (the Master Pond Builder from Catskill Pond) showed incredible patience as he had to deal with my worries over the weather. He and Jim Brooks, the excavator, are great guys to work with and really take pride in the design and layout.
They transformed a piece of unusable land on our property into a beautiful 1 ½ acre pond.
Anyone doing a pond in the Catskills or who owns one needing renovation or rehab should get this team to manage their project. We have seen some disasters by other "pond experts" in this area. The weather and conditions that we had that year would have scared these guys away. We have seen some of the unfinished disasters abandoned by some of those "experts". You don't want that to happen to you.
I know Scott and Jim must have often wondered why they took on a project that to me at the time looked like it had no end. They stuck with me and the project. We got a break in the weather the following spring and now it is a site of true beauty. The grass has grown beautifully. The fall colors created by all the sugar maples around the site make it a fire ball of orange and reds. The view from our deck is always a joy as we watch the fish jumping and the deer visiting their favorite watering hole. It is just a joy to behold. It has made our property a 4 season sanctuary from the rat race of today's world. We enjoy skating and ice fishing on it in the winter. From spring through fall, we use it for swimming, boating and fishing. We also just love to admire it's beauty during all four seasons.
We love what has become of our little piece wilderness with the addition of our beautiful Catskill Pond. Thank you Catskill Pond!
Regards,
Paul and Jeanette Tuzzolino
Greenfield Park, NY
---
The bottom less hole is now holding water. We would like to thank you and Jim for a great job. Enclosed please find our check for cleaning the woods to the pond. I never thought it would make such an amazing difference.
Kathy & Vinnie, Grahmsville, N.Y.
---
Mr. Trava, I was skeptical about you liming the pond when several others advised it was a waste of money. It has been several months and you were on target with what was promised. Enclosed please find check for $678.00 and additional $200.00 for your helper for pulling cat tails that we did not contract to do.
James Sheilds, Lackawack Hill Rd, N.Y.
---
Scott, I have mailed your final payment on install of the aeration system at Kids Camp Echo. Great installation and we appreciate your honesty. We are still going to run the fountain. I understand it is for the eyes and not the fish.
George Coleman, Camp Echo, Bloomingburg N.Y.
---
Catskill Pond, I would like to apologize for my stubborn Husband. The catfish have pleasingly done the job on our algae and the leak repair that others tried to fix and failed while your fix is still holding. We would like to install the aeration system that you installed at our neighbors, Roslyn. Please call.
Myra, Whiskey Hill Rd, Wallkill, N.Y.
---
Thanks Buddy. Great service. Aeration improved water 500%
Doug, Camp NA SHO PA, Bloomingburg N.Y.
---
Thanks again for your service. It's been two years after dredging the lake and it's come along remarkably.
Yorkville Park Bloomingburg N.Y.
---
Scott, what to say? There are one of a kind tie dye shirts from the sixties. You are the one of a kind pond gentleman.
Alan Rodgers, Summitville N.Y.
---
Good Job!
Jack, Hunter Lake N.Y
---
Scott, we had three contractors and 1 engineer try to fix our pond over the years. None worked and none offered to return our money. The clay cross key you put in performed flawlessly. Please keep our payment and we would like an estimate on a waterfall.
Jamie and Sid Bray Callicoon N.Y.
---
Scott, in answer to our phone conversation, you made great sense to our vegetation problem. There is none. I will keep the 40% rule. Thank you!
George, Camp Summit N.Y.
---
We thought it was just a puddle and not the five bazillion things that make up a pond. We look forward to the next class.
Best Western PA
---
Dear Scott You changed my soup bowl into a fish haven in about three years. Alex, the neighbor you met, is still taking the nutty professors advice with all those degrees. Our pond has perch the size of salamis and blue gills that stick out the fryer. The dye at 10 inches does the trick. His kids swim in our pond. Ain't that satisfaction? I have to say you were a pain in the a$$ at times with what I thought were crazy ideas, but thanks.
P.S. aeration…. aeration… aeration. Magic words!
The Martins, Livingston Manor N.Y.
return to: Home Page