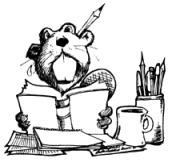 Permit Applications:
We at Catskill Pond have the experience
and are a full service pond builder. We will help you file the necessary permits for general fish stocking as well as stocking of special fish like Grass Carp used for non Herbicidal control of un-wanted vegetation. Contact us Today to schedule an inspection and for help with permits.
---
Permit Forms: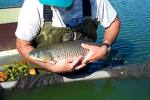 Triploid Grass Carp
New York State DEC stocking information for Grass Carp (PDF File)
Triploid Grass Carp Permit (PDF File)
What is a Triploid Grass Carp? NYS DEC Grass Carp info

General Application Permit to Stock Fish (PDF File)
---
Pennsylvania Lake Hand Book (PDF) An excellent reference guide for anything lakes and Ponds. (This is a large file; aprox 8mb but worth the wait)

---

Residential swim ponds, fish ponds and farm ponds require the same attention as the bigger lakes. Because these waters have a smaller ecosystem change (good or bad) can happen rapidly. It is therefore important to have yearly evaluations to determine any existing problems and guard against future ones.